One Pan Apricot Chicken and Rice
---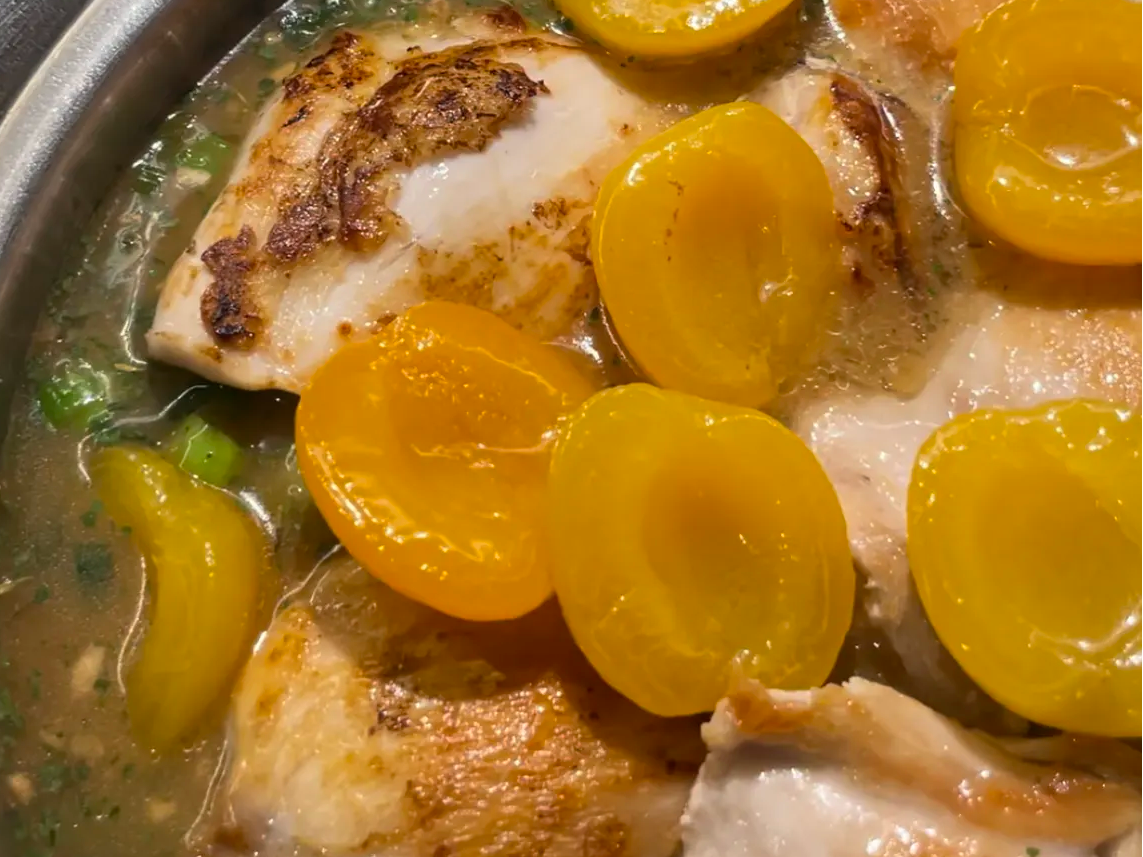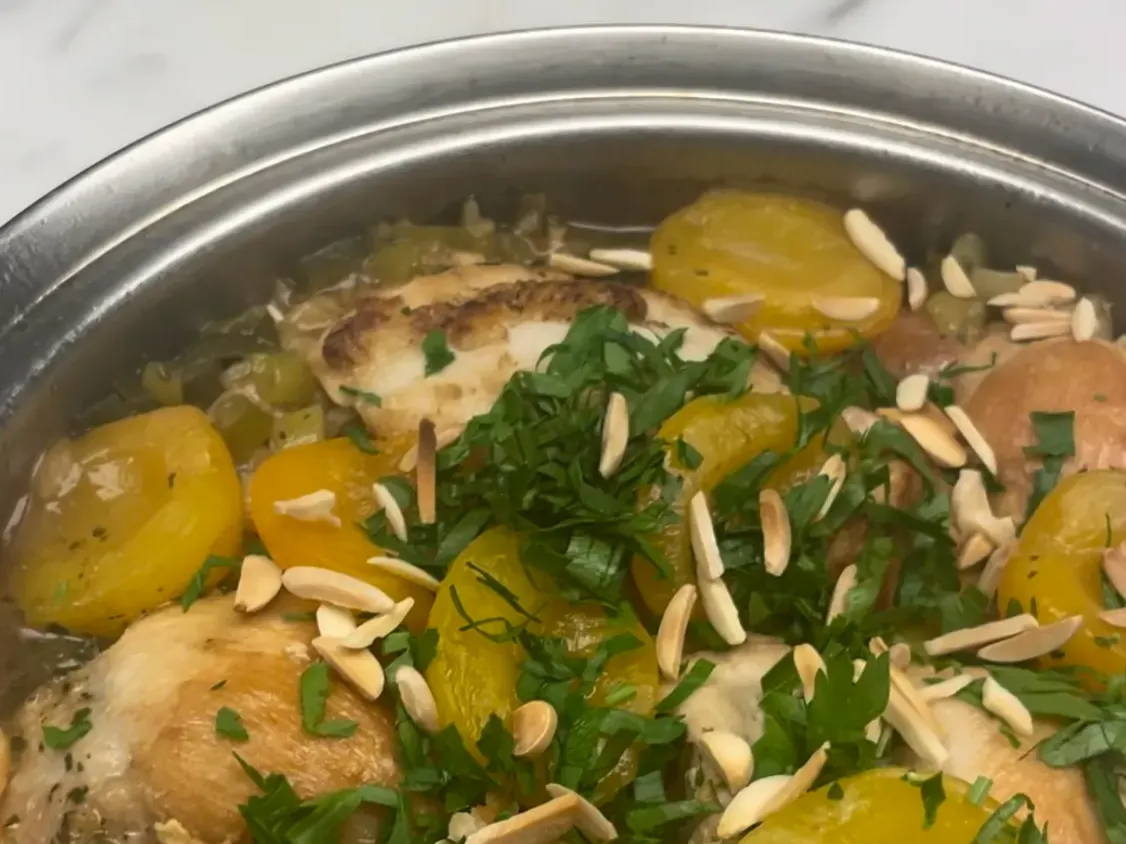 This is a one pot wonder for the busy people ….where the rice cooks with the chicken all in the one piece. Its super easy and tasty too. It's a cook, serve and store dish for those who get home late from work and still want something delicious and healthy for dinner!
Large Skillet ( 26cm ) and Cover.
1.5 Cups Basmati or any white rice.
1 Packet Maggi Apricot Chicken Base
1 400 g can Apricot Halves in syrup.  
2 tablespoons roasted slivered almonds.
Heat the large skillet to medium high. When the pan reaches the temperature and you can do the Bead Test….add the chicken. This may need to be done in batches. When the chicken lifts, turn it over ( about 4 minutes ) and brown the other side.
Remove chicken and lower the heat.
Add the finely chopped shallots keeping some of the green aside for a garnish.
Add the rice to the pan and stir. The fat from the chicken will stop it sticking.
In a heat proof cup mix the Apricot Chicken base with the stock cube in the boiling water and stir well.
Pour the mixture over the rice and stir evenly.
Place the chicken on top of the rice mixture.
Pour the can of Apricots with the nectar over the top and arrange the Apricots.
Cover with vent open on a medium heat.
When tone sounds turn to low setting
Cook 20 minutes or until chicken is done and liquid is absorbed in the the rice. Turn the element off and it will stay piping hot for at least another 30 minutes or longer.
Serve buffet style to the table
Sprinkle the shallots and almonds on the top
Store leftovers (if there are any !!) in the skillet with the cover on in the Fridge…
---