Why DineRite?
Discover how you can save time, money and effort whilst enjoying yourself in the kitchen.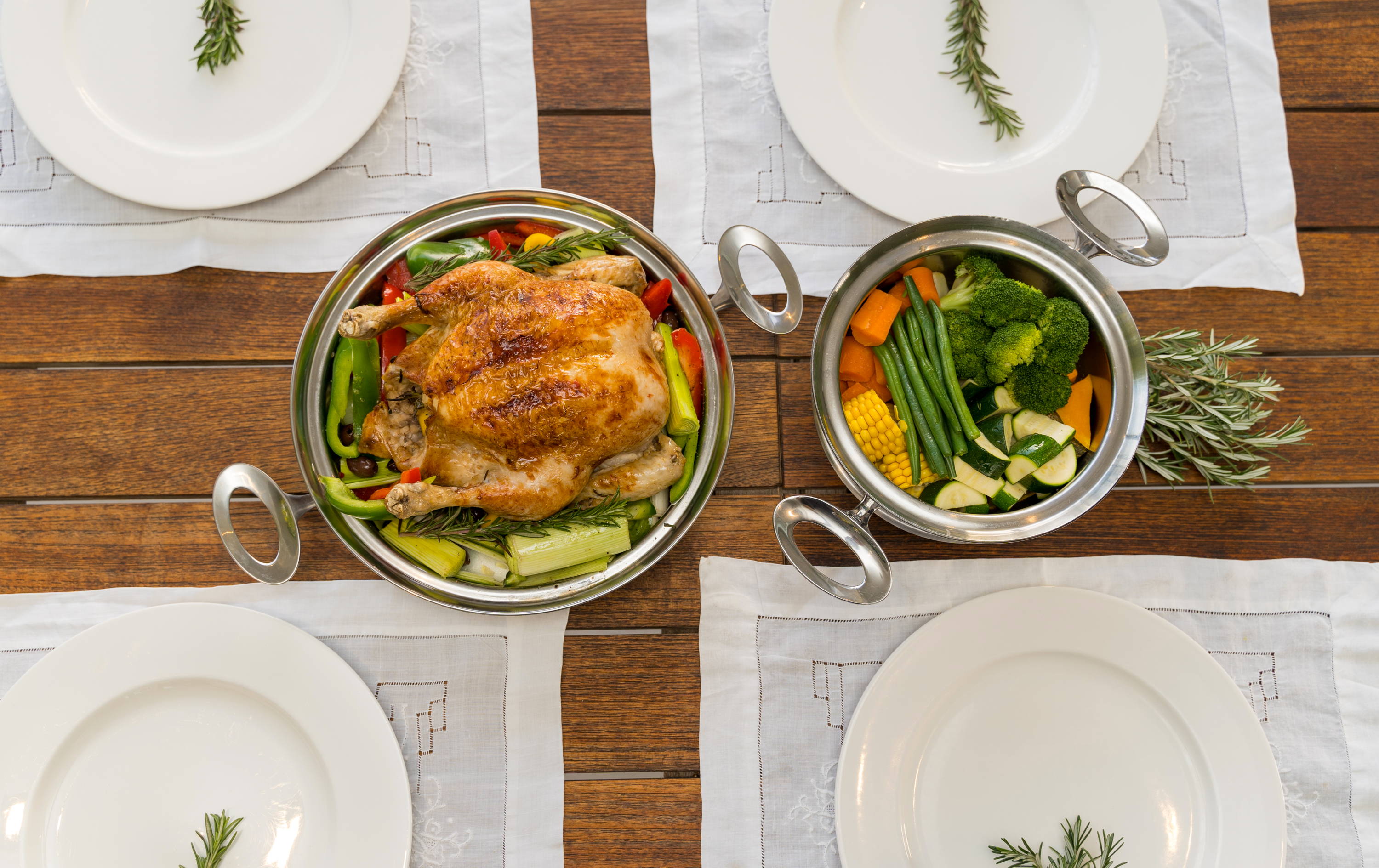 Protect the health of you and your family.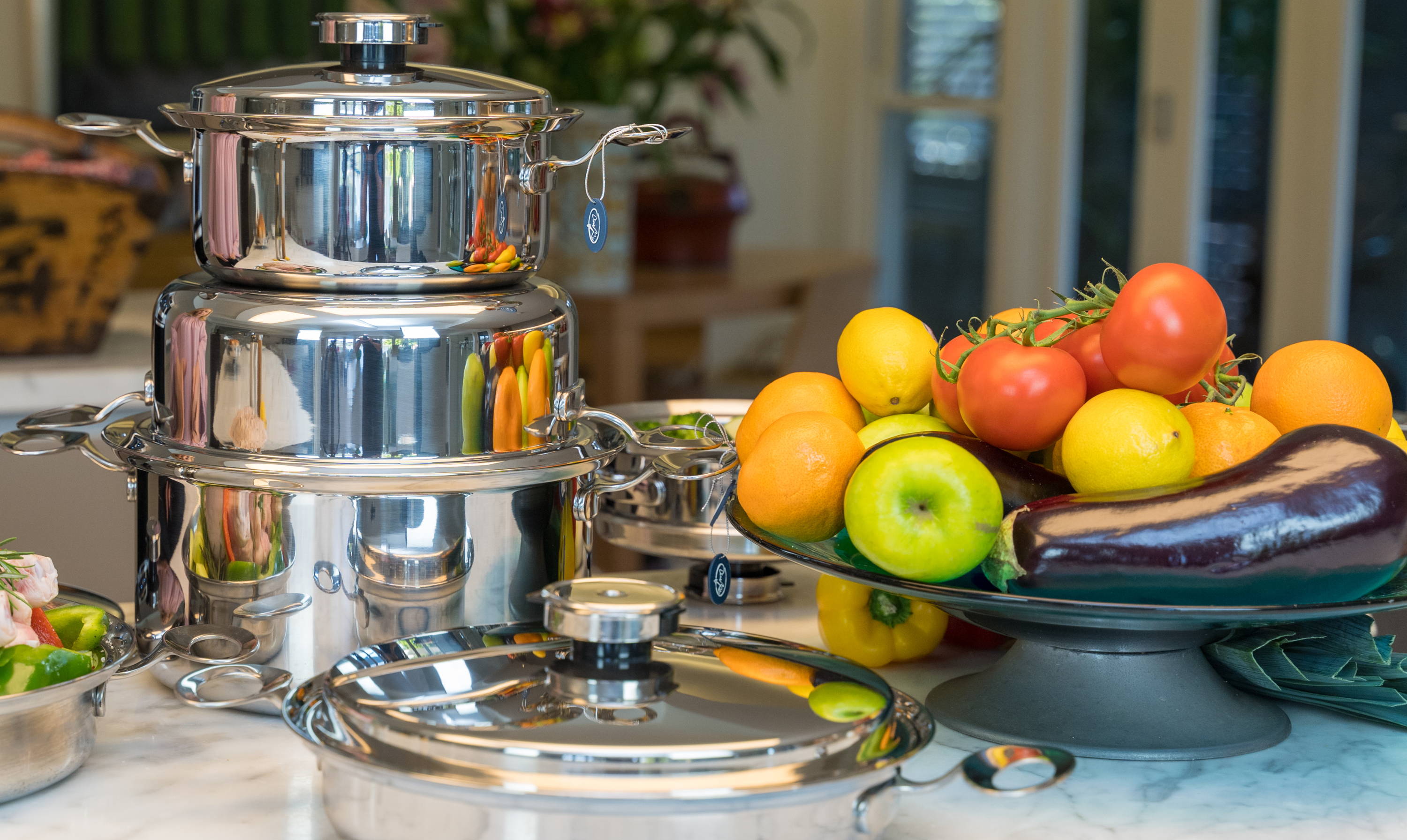 Prepare food with your health in mind with cookware that's so good it's guaranteed to last a lifetime!
---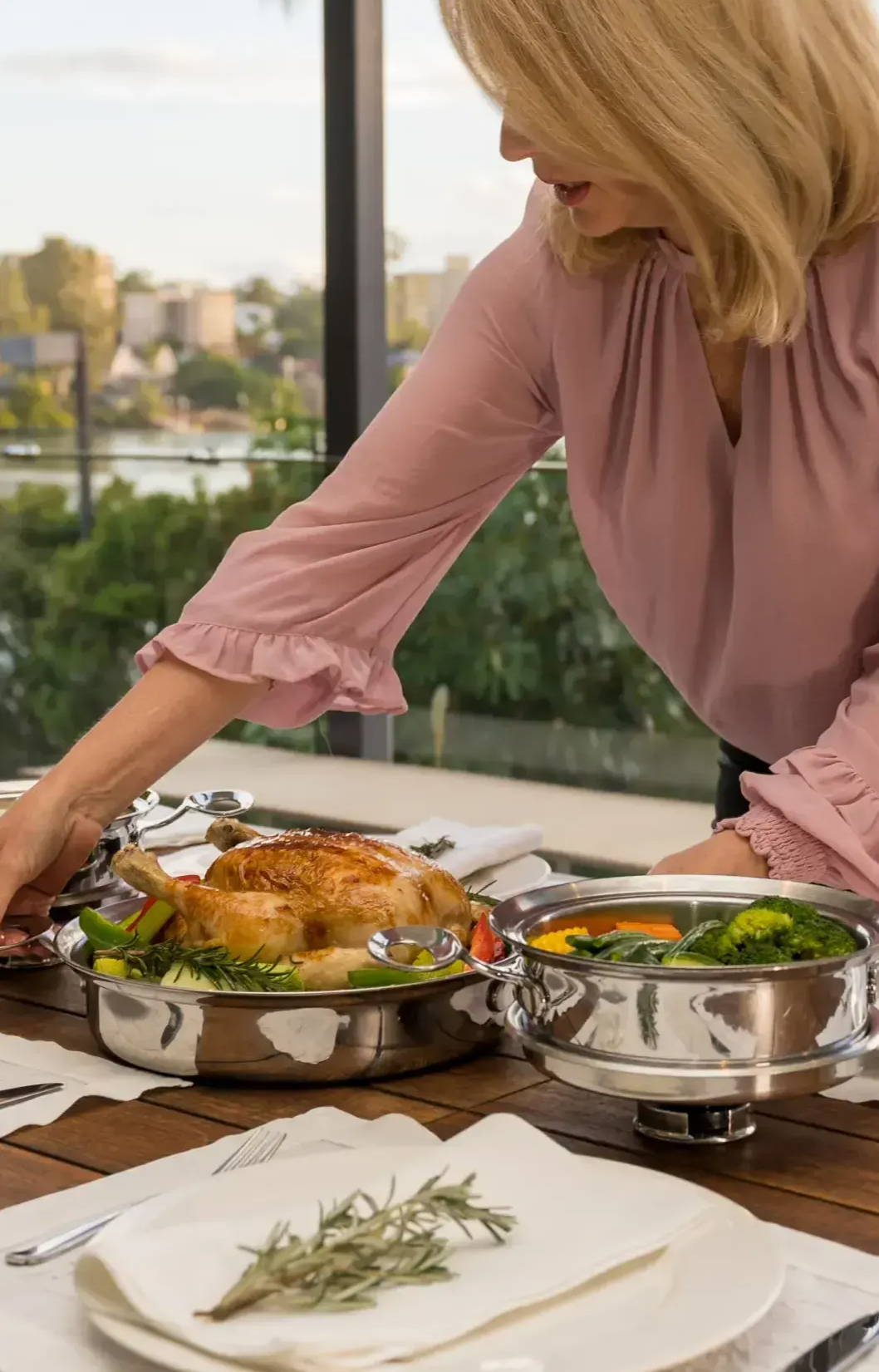 Make a Solid Investment in your
Family's Health
---
It's amazing how we think nothing of spending hundreds, sometimes thousands of dollars on tools for our profession, yet don't give a second thought about the utensils that bring food to our mouths and sustain our lives.
Why shouldn't one of life's biggest responsibilities be looking after your families health?
DineRite induction cookware will last forever and encourage you to cook healthy meals.

How are you getting your 5 & 2?
---
The heart foundation recommends 5 serves of vegetables & 2 serves of fruit per day.
Did you know most people don't eat enough fruit and vegetables? In fact fewer than 10% of Australians eat the recommended amount.
Fruit and vegetables contain lots of fibre, vitamins, minerals and antioxidants. A diet full of a variety of fruits and vegetables can help protect against heart disease, stroke, type 2 diabetes, and some cancers."
With DineRite's minimum moisture cooking system, you can cook 6 vegetables in 7 minutes!
---
What Exactly is Minimum
Moisture Cookware?
---
Dine-Rite's cooking system simply works by cooking with less water, heat and air. Excessive amounts of water, heat and air will destroy most if not all the nutrients from your food.
For faster more even cooking Dine-Rite induction cookware features a 5 ply construction with a thick core designed to give you even heat distribution. The multi layered core conducts the heat across the bottom and up the sides of every piece of cookware for even heat efficiency thus eliminating hot spots.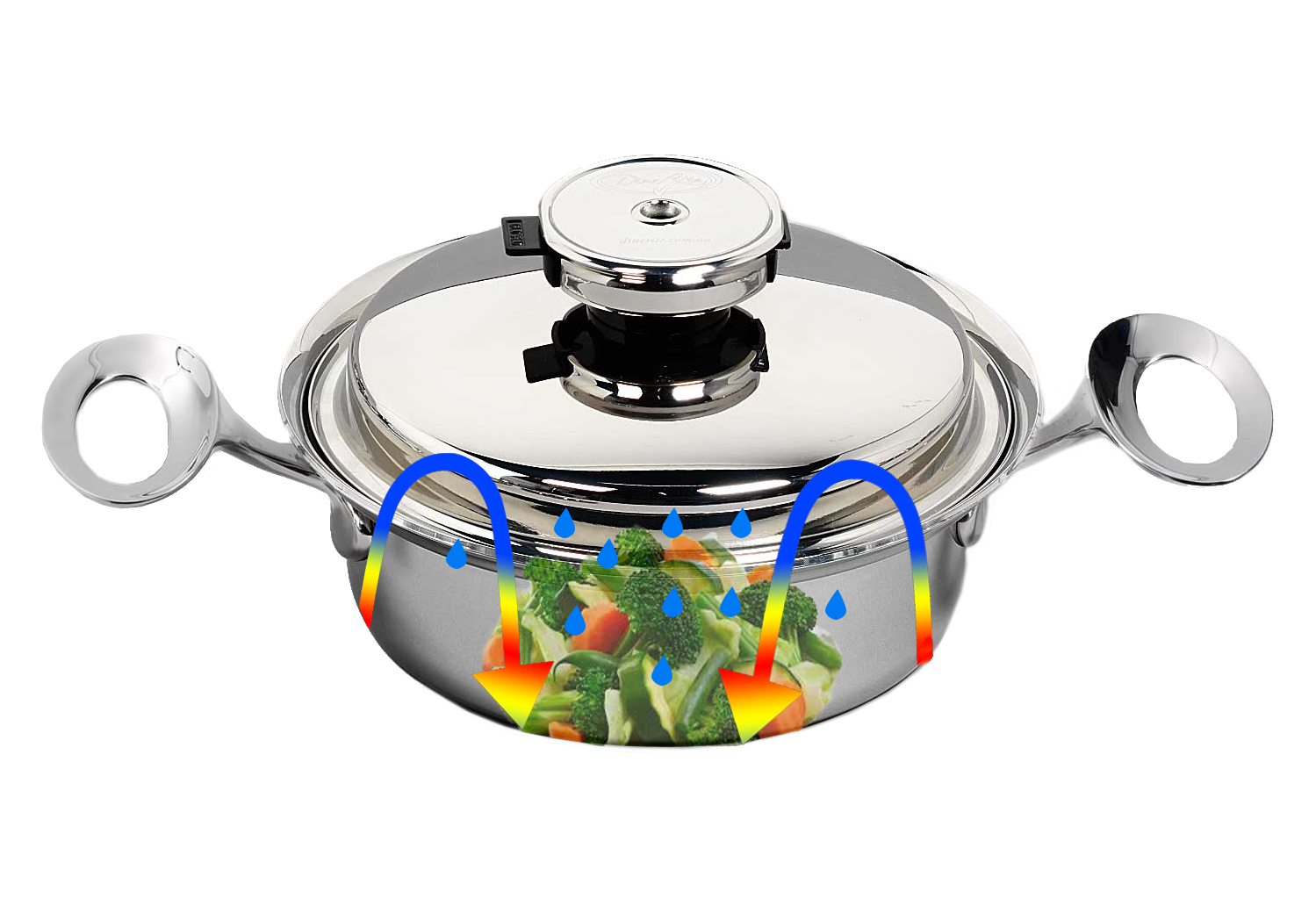 6 Reasons to Invest in the DineRite Cooking System
Better nutrition promoting good health and wellbeing.
Not only will you save on food throughout your lifetime, but you'll eliminate costly replacements.
Saving fuel economically and environmentally.
Simplifies meal preparation encourages more home cooking.
Our 20 year guarantee ensures this is a once in a lifetime investment
Dine-Rite is a fully Australian owned company providing excellent product for over 30 years.