---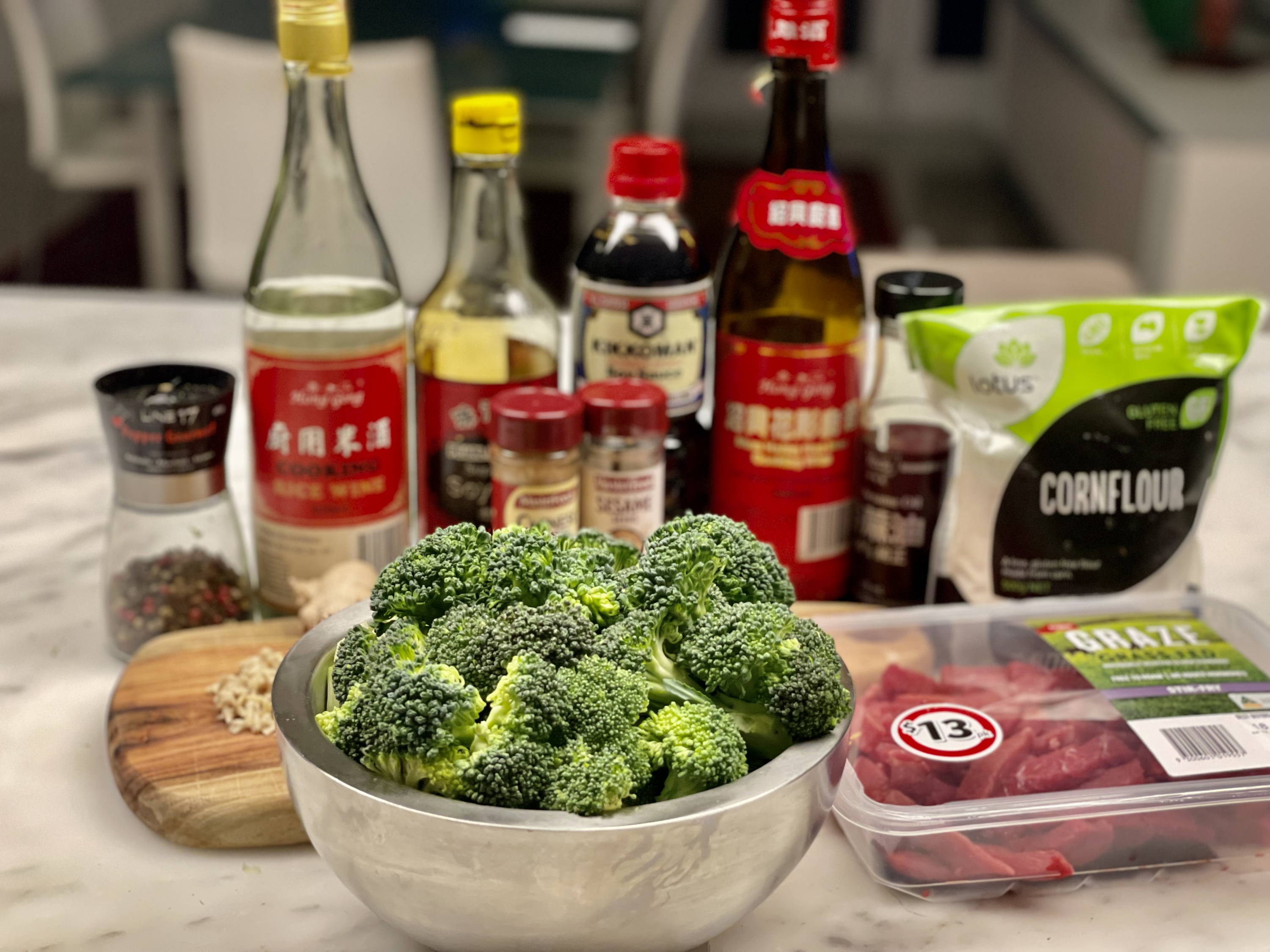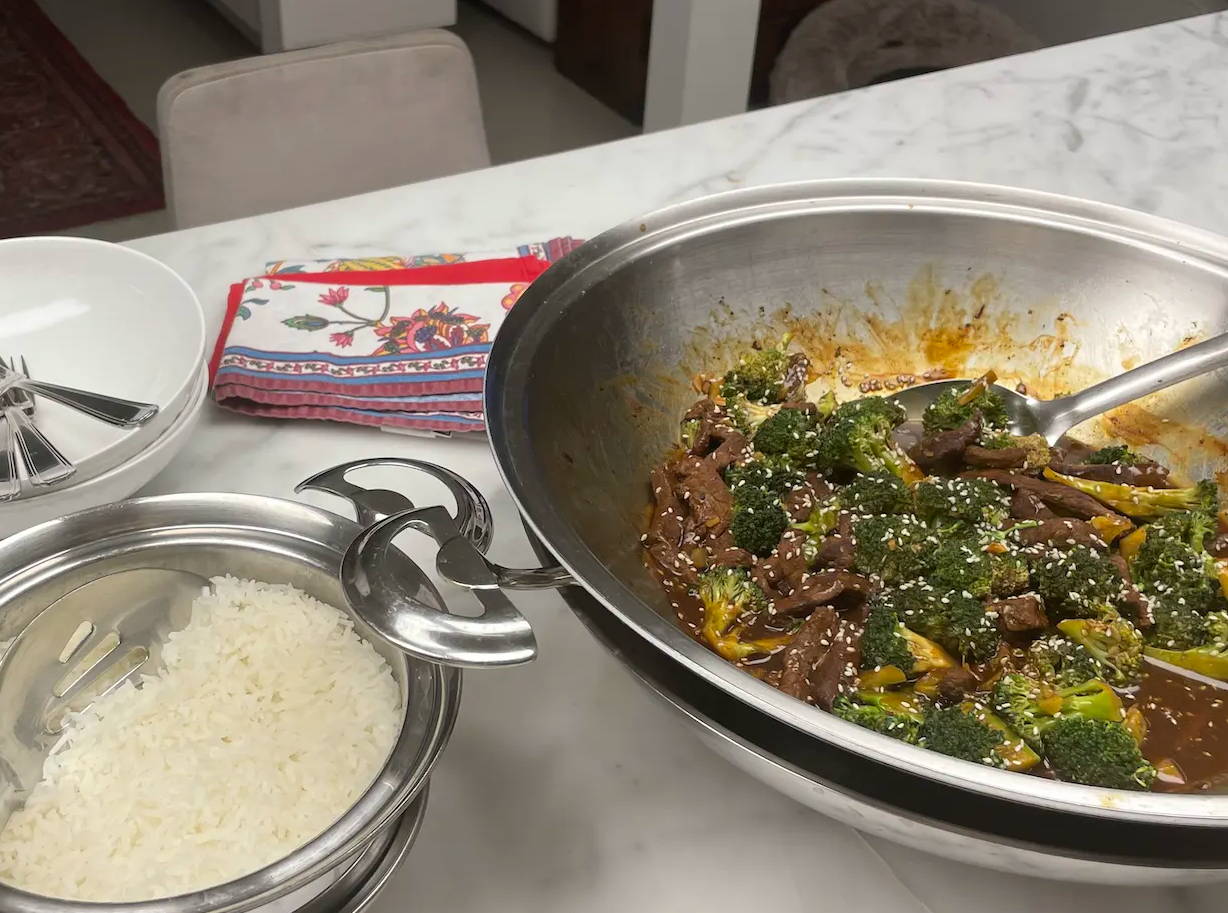 Before you buy takeaway consider this easy Broccoli & Beef Stir Fry recipe to make at home! Whilst takeaway is convenient it's also very expensive and loaded with nasties that we don't realise are added during cooking. When you cook at home at least YOU KNOW what's in it!! Always a good idea to have these staples on hand for when life throws you the unexpected and you feel the need to get take out! In this recipe I have used fresh ingredients however frozen will work just as well.
You will needWok or 26cm skillet and Cover. 2 or 3 ltr and cover for rice
Recipe1 tablespoon olive or vegetable oil. 500g beef Stir Fry strips 1 clove garlic finely chopped 1 thumb sized piece of ginger finely chopped 1 large head broccoli broken into florets. Chop up the stems too.Sauce2 heaped tablespoons cornflour 1 tablespoon dark soy sauce 2 tablespoons light soy sauce 1 tablespoon Chinese cooking wine ( Shaoxing wine available from supermarket ) 1 tsp sesame oil 1/4 teaspoon Chinese five spice powder 1/2 cup water Pepper to tasteMethod.First make the sauce by mixing the cornflower and water together in a bowl. When thoroughly combined add the balance of the sauce ingredients and stir thoroughly together. Pour a couple of tablespoons of the sauce over the beef. Heat the wok on a medium to high heat. Add the oil. When the oil begins to smoke slightly add the beef. When the beef loosens brown on all sides. Add the ginger and garlic. Stir until the beef is pink. Add the sauce and wait for it to boil and thicken. Add the broccoli and stir through. Cover until the broccoli is fork tender. Stir again and top with sesame seeds. Serve to the table . Accompany with rice using the absorption method. Bon appetit.
---