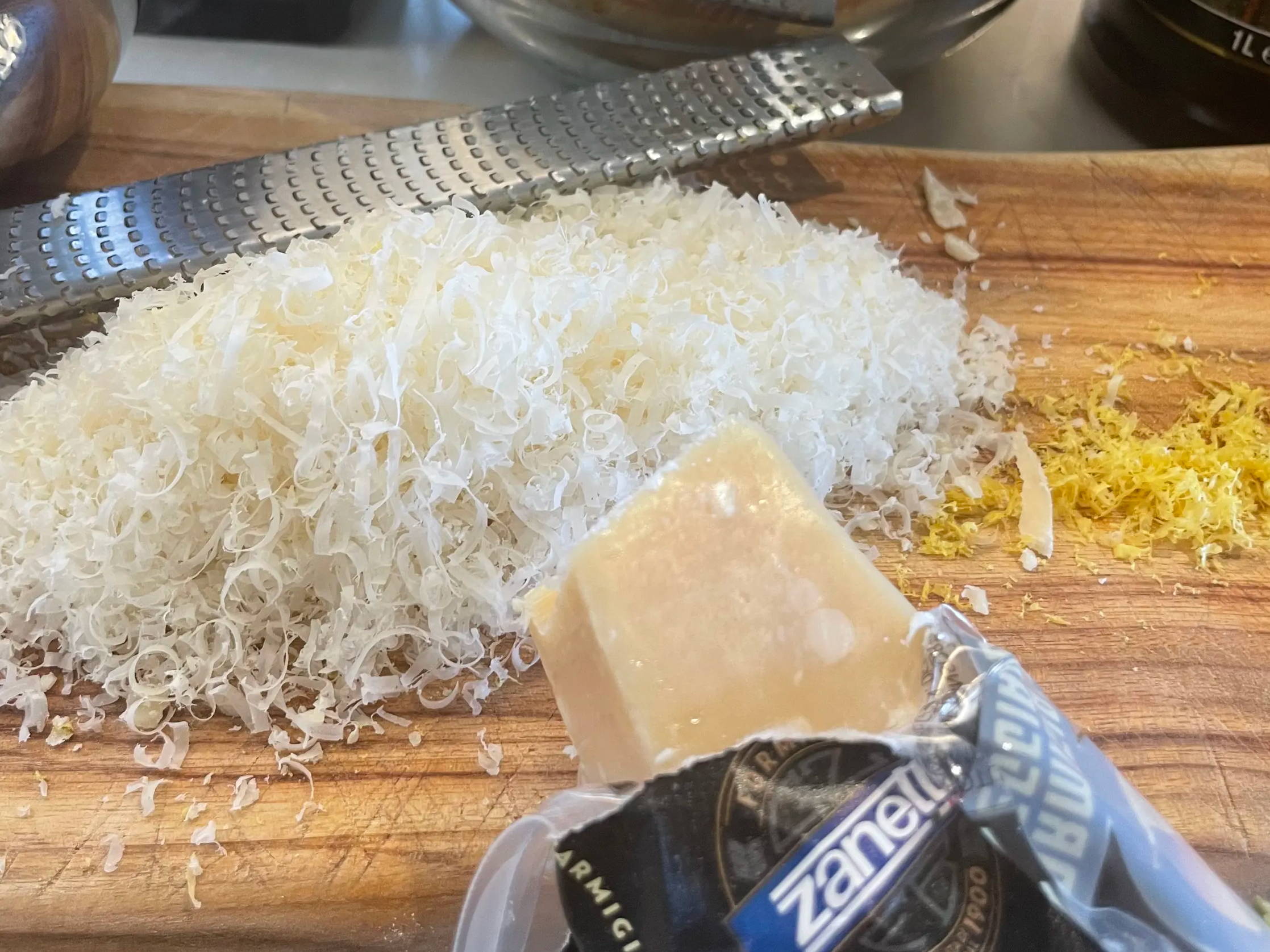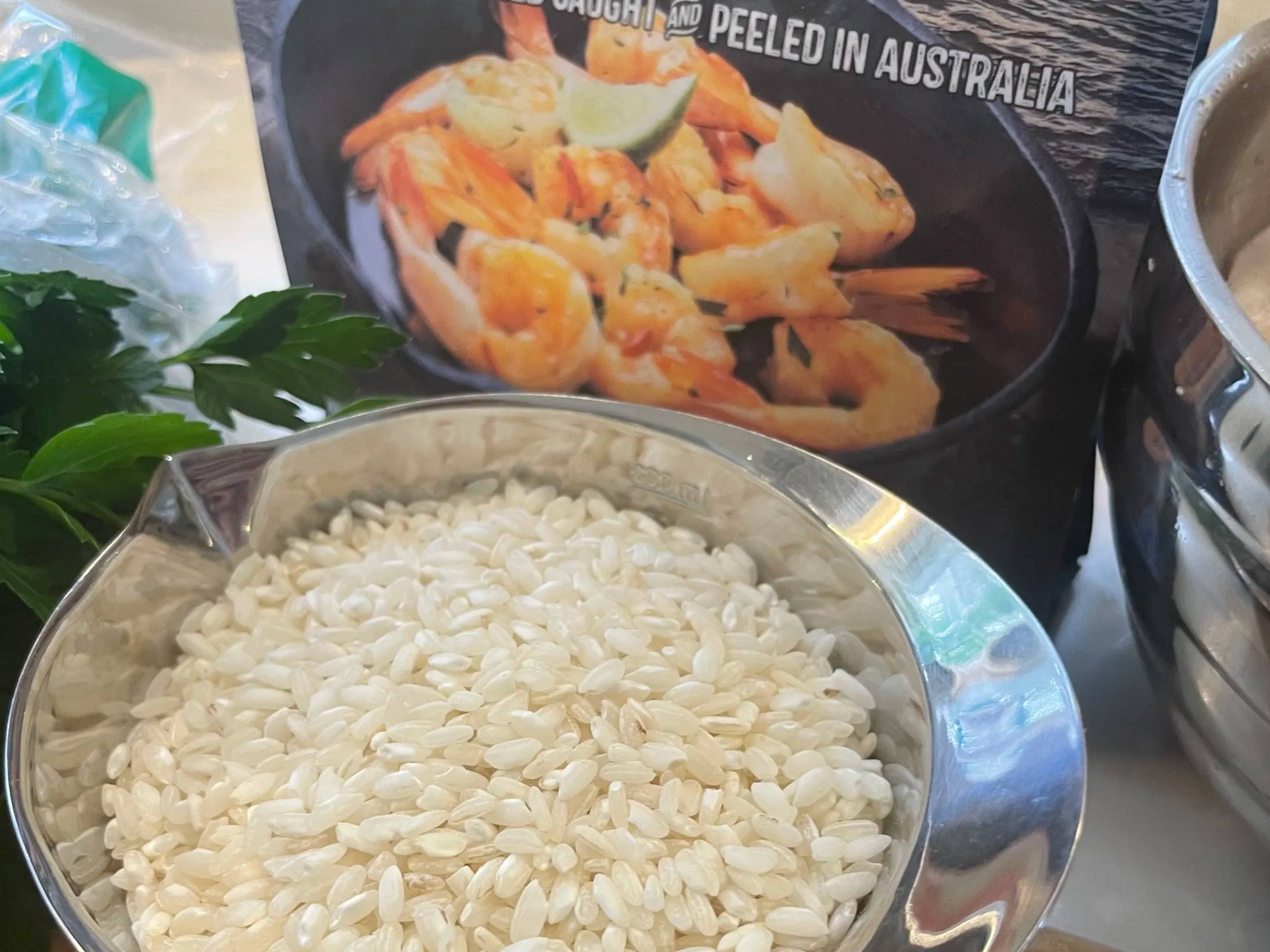 You won't only love this recipe but you'll enjoy making it too! So grab a glass of wine, turn on your music and let's get cooking!
You will need....
4 Litre Stock Pot
3 Litre Stock Pot
The best wooden spoon you have
Soup Ladle
*️⃣400-500 g green prawns peeled and deveined. I was lazy and used some local ( Australian ) frozen green prawns already peeled.
*️⃣1 tablespoon of olive oil
*️⃣ 2 tablespoons butter
*️⃣ Salt and pepper
*️⃣1 large Onion finely chopped
*️⃣3 Cloves Garlic crushed
*️⃣1 Cup or 220 grams of Arborio rice ( No You can't use any other rice !)
*️⃣1 long red Chilli seeded and finely chopped
*️⃣ 1 lemon. You need the juice and also the rind finely grated.
*️⃣ 1 litre or 4 cups of vegetable or fish stock
*️⃣100 g grated Parmesan cheese ( fresh ) plus more for topping.
*️⃣ 1 cup of dry white wine
*️⃣ Handful of flat leaf parsley finely chopped.
Method
In the 4 litre on a medium low heat melt the butter and olive oil. Add the onion Chilli and garlic. Stir until soft. This can take 5-10 minutes. Don't allow it to burn or go brown. Keep stirring.
In the 3 ltr, warm the stock and add the wine. Heat gently but don't boil.
When the onions are opaque add the rice and coat with the butter and oil. From now on you can't leave the pan. Have your favourite drink in hand and music on ! Don't leave the task. It's worth it.
Ladle the stock in batches to the rice stirring until fully absorbed each time. This process can take 20-30 minutes until the rice is Al dente.When the rice is almost done add the prawns and stir until the prawns are just pink. Don't overcook as the prawns will continue to cook even with no heat.
Turn the heat down and stir in the lemon juice , lemon rind, Parmesan cheese, parsley ,salt and pepper until rich and creamy.
Serve immediately and top with more freshly grated Parmesan.
Bon Appetit.