Easy Chocolate Vegetable Cake
---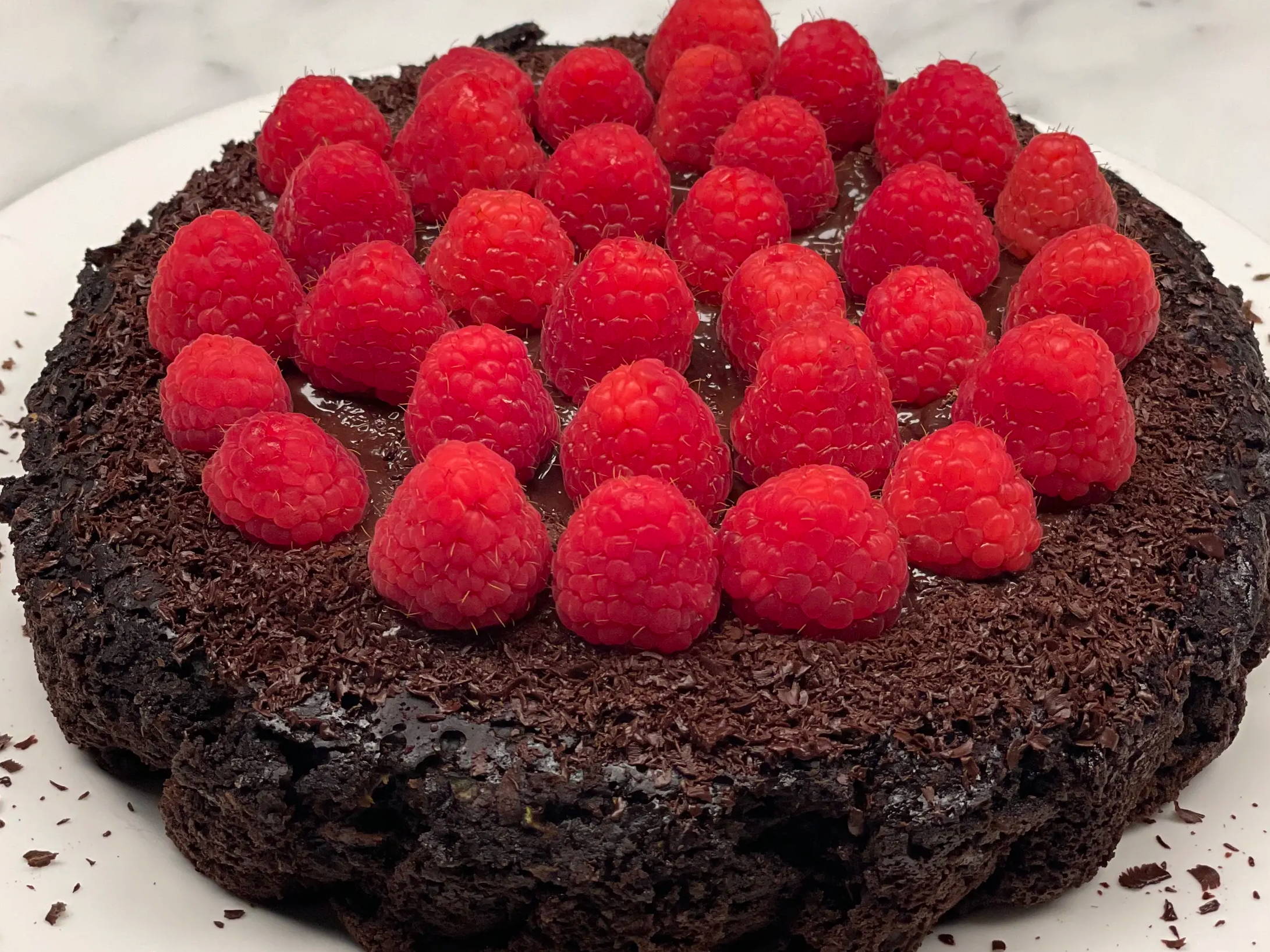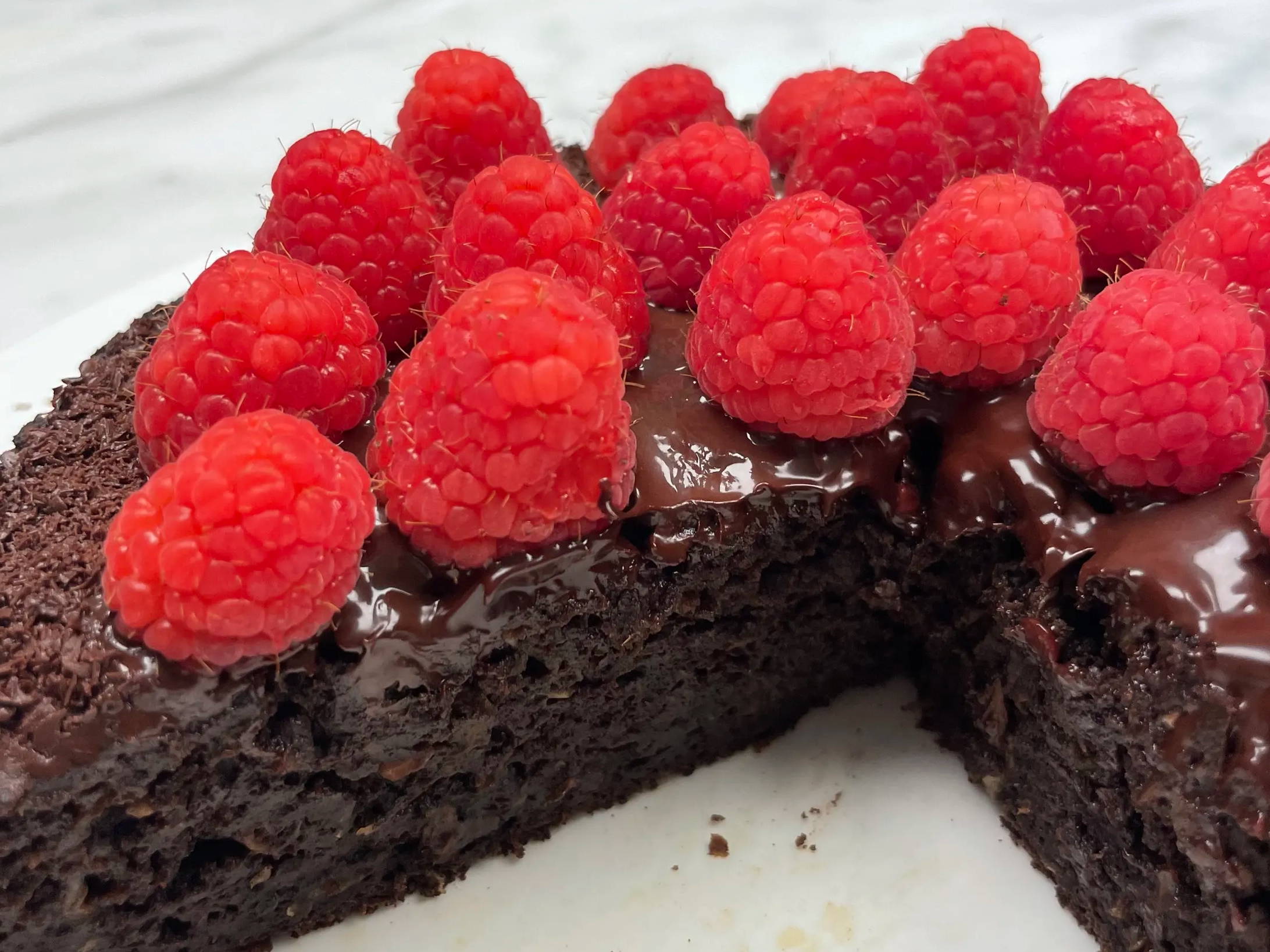 This rich, moist and fudgy Chocolate cake will please every chocoholic. It's full of flavour and is somewhat healthy as it contains 3 cups of grated vegetables. Its easy to prepare, no mixer required and can be baked on top of the stove in the DineRite 3 litre piece.
You can use your own dry ingredients but we cheated and used a packet cake mix and simply replaced the 4 tablespoons of butter with 3 cups of grated vegetables. Sounds weird but it tastes fabulous. Top cake with grated dark chocolate and raspberries.
Ingedients 
Greens Chocolate Mud cake mix...
1/4 cup water (3/4 if baking in the oven)
1 cup finely grated carrot
1 cup finely grated zucchini
1 cup finely grated sweet potato or
You can use a different combination of vegetables.
1/4 block of dark chocolate grated
Stovetop Method
Place the dry ingredients into a bowl, add the water, eggs and mix thoroughly with a wooden spoon. Add the vegetables, stir until well until combined.
Grease the 3 ltr generously.
Place the wet mixture into the 3ltr.
Cover with the control open (but we don't need the whistle)
Place pan on low heat. On my induction I used no 4 for 40 minutes.
Cake is done when it springs back when touched or a skewer comes out clean.  
Remove from burner, remove cover and allow to cool for 5 minutes. Run a knife around the edge then flip the cake onto a plate then back onto another.
Sprinkle with grated chocolate while still warm and decorate with rasperries…..
Note: This is low and slow and the magic happens at the end so try not to peek by lifting the cover. If you can smell the cake too much chances are the temperature is too high. If you use gas I suggest lining the base with some baking paper.
If baking in the oven use extra water. Preheat oven to 160 Fan forced and cook for 45 minutes .