I highly recommend DineRite products! Their products are excellent and super durable! After years of disappointing and cheap cookware, my friend introduced the Dine Rite products, and they really changed my life! I bought my first cookware over a year ago, and it's still like new! These pans look and feel solid, nothing sticks, they are easy to wash and dishwasher safe. The handles don't get hot and not overly heavy. So far I'm very impressed!

For the past 35 years I attribute the health of myself and my family from cooking in waterless and fatless cookware. I'm really happy after all of these years I can still get support locally in Australia.

Would Recommend Time & Time Again
My mum bought a set in 1993, I bought mine about 5yrs later. I use mine everyday, with my partner and 2 kids. Durable, versatile and really easy to keep clean. I would recommend time and time again as they are the only utensils in my pantry I am yet to update over the years!
Deliver Beautiful Meals in Minutes

DineRite's revolutionary cooking technique will save you time, money and energy whilst delivering faster, healthier and tastier food.

Cook 7 vegetables in 7 minutes with DineRite!
Enjoy the Benefits of our Scientifically Designed Cookware
With our premium surgical stainless steel and 5-ply construction, valuable vitamins and flavours are locked in a semi vacuum, not boiled away! Using just only a few tablespoons of water, no oils or fats are needed.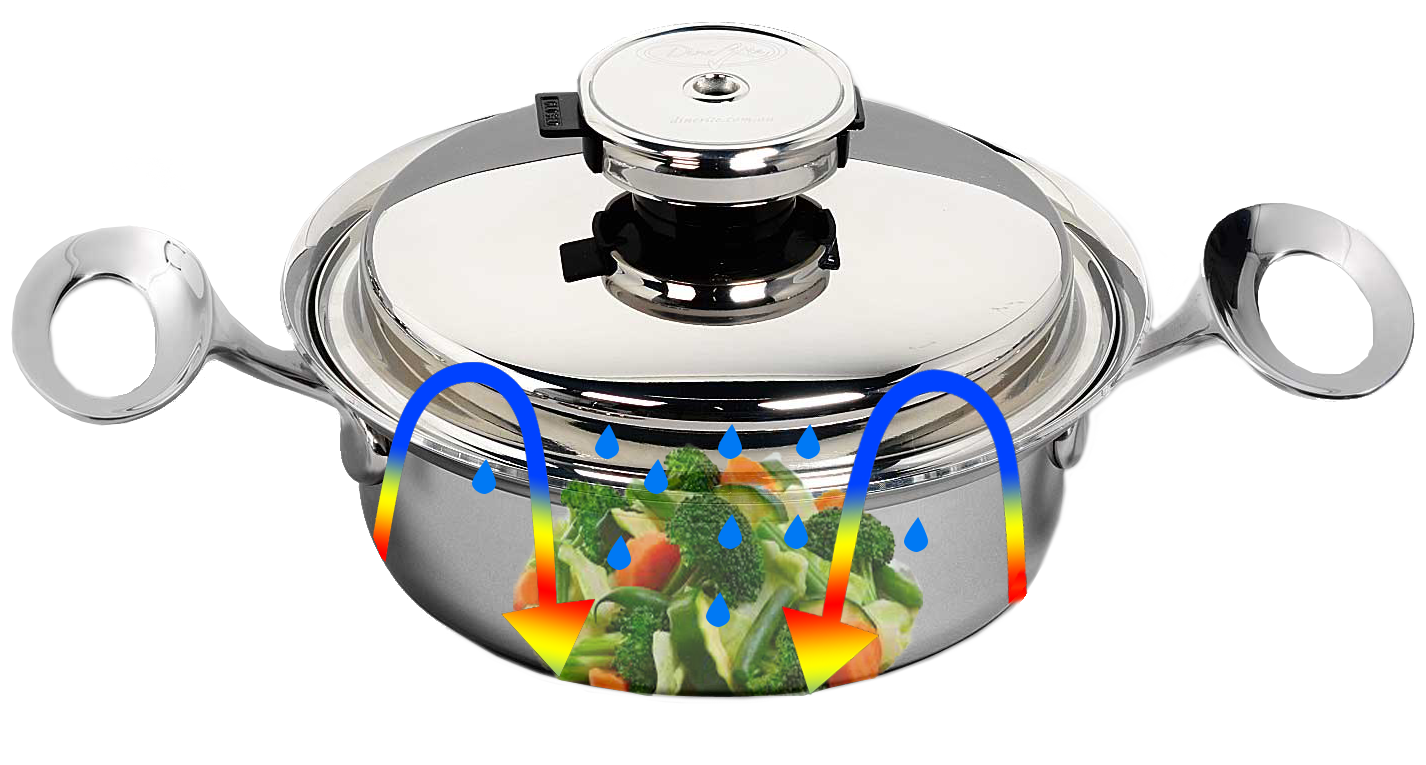 Cookware that Stands the Test of Time

With our 20 year guarantee, your cooking system is designed to last a lifetime.
Save money! Not only does the 20-year guarantee mean you can buy once for life, but because the DineRite cooking method uses less heat, you get significant savings on gas or electricity!
What Makes DineRite Different?
We've designed our cooking systems based on the 4 most important things people want in the kitchen.

Easy to clean and dishwasher safe
Cook with your health in mind