---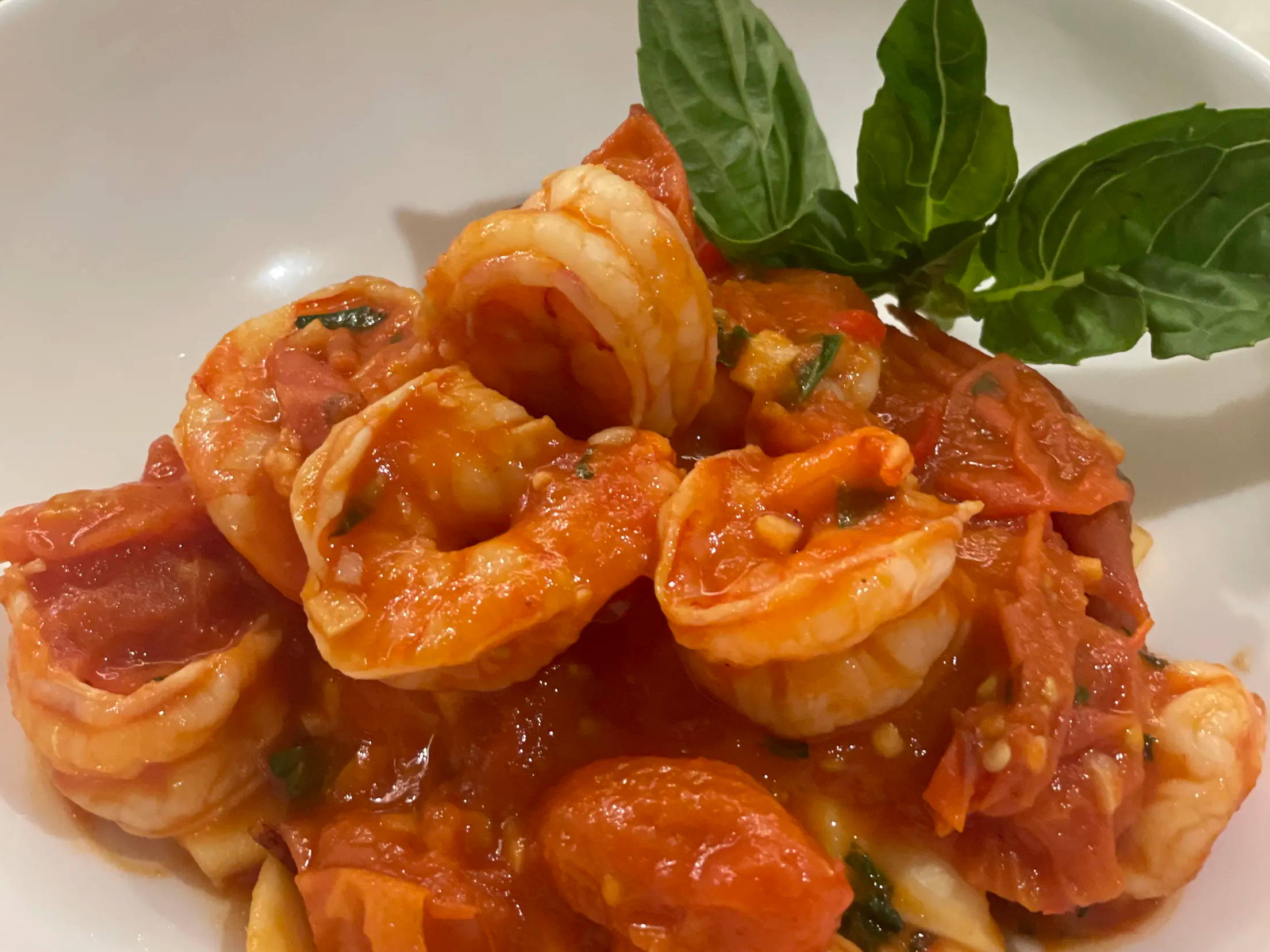 For a restaurant-style dinner that you can whip up in a flash, enjoy our easy prawn pasta recipe.
A punnet of Cherry Roma tomato's or (Solanato )
2 cloves garlic finely chopped
I fresh Chilli ( optional ) seeded and finely chopped.
Tablespoon of tomato paste.
400g peeled, deveined medium or large fresh green prawns.
1/2 cup approx dry white wine
Approx 250 g Fettuccine pasta
Freshly Chopped Basil or Continental parsley.
Method
This recipe is fast so have everything ready to go.
Start boiling the water for the pasta in the 4 or 7 Litre. Add a couple of teaspoons of salt to the water.
Cook pasta according to packet instructions until al dente.
On medium, heat the olive oil in the large skillet. Toss in the tomatoes and allow to brown, blister and soften. Keep them moving so they don't burn.
Add the garlic and Chilli.
Add the tomato paste and stir through breaking up the tomatoes to thicken the sauce.
Add half a cup of the pasta water or more if needed and cook until prawns turn pink. Don't overcook.
Stir through cooked well drained pasta
Serve pasta. Traditionally Seafood pasta is not served with Parmesan cheese but hey… do as you desire!
To follow along with us as we cook this recipe and many more, head over to our youtube channel!
---