---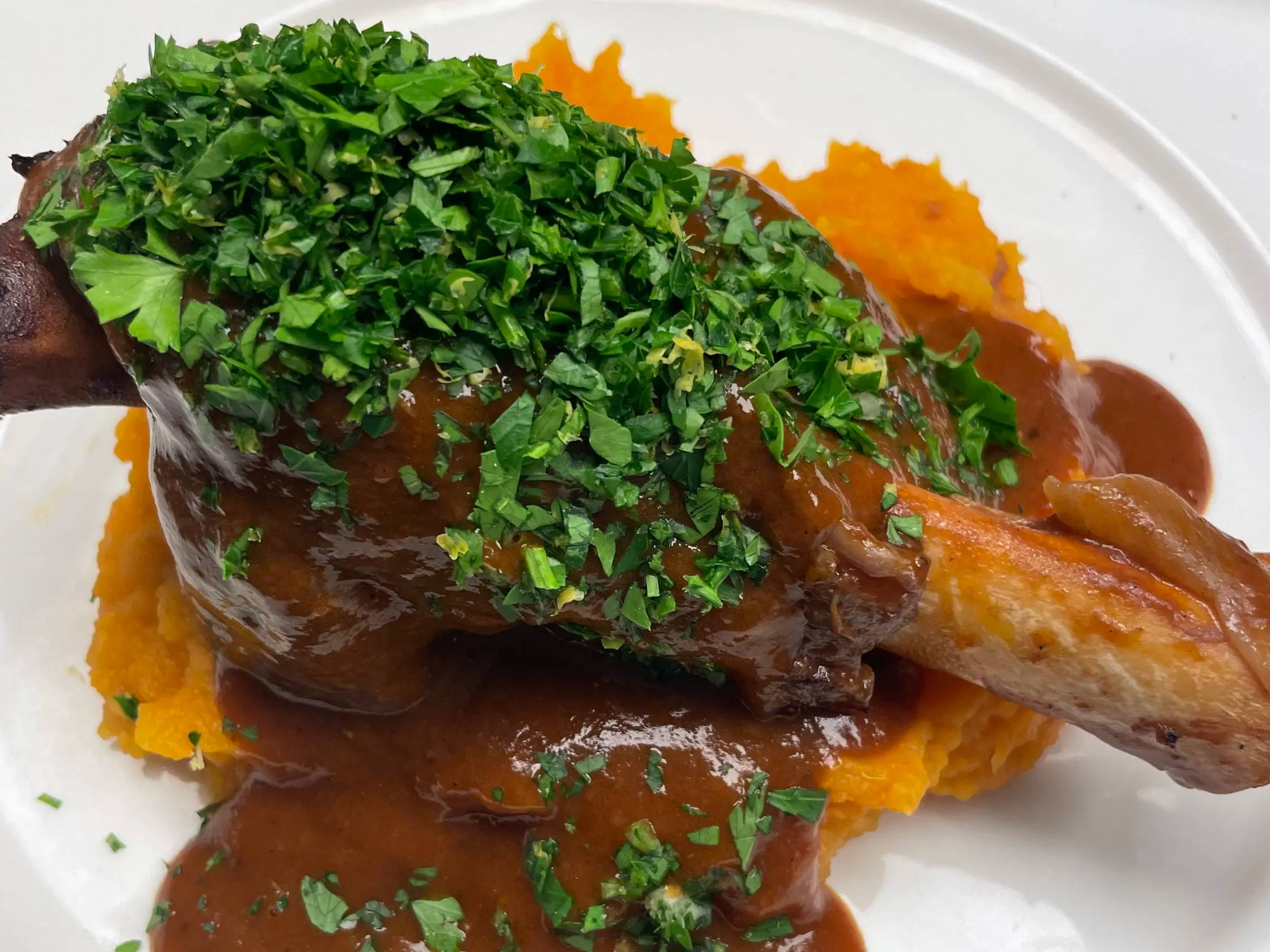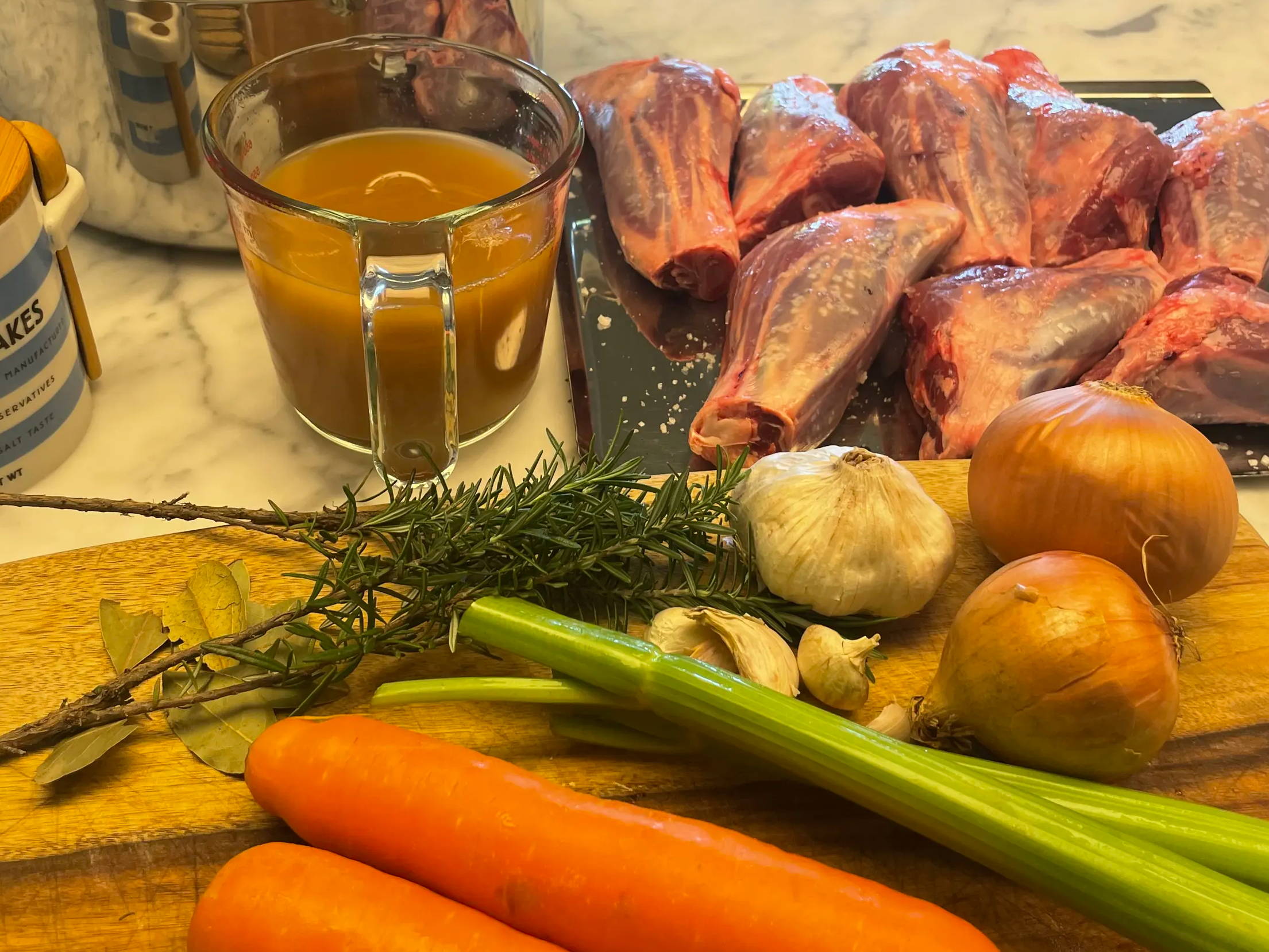 This mouth-watering, restaurant-quality slow cook recipe can be made ahead of time. It's a fabulous winter warmer and will delight both family and guests. This recipe will serve 4-6 people.
You will need
7 ltr and Cover and large skillet or 30 cm Gourmet Pan.
Approx 8 small/ medium lamb shanks.
1 and 1/2 cups beef stock
2 tablespoons tomato paste
Sprig or two of fresh rosemary
2 generous teaspoons butter
Handfull flat leaf parsley finely chopped
2 Cloves fresh garlic minced  
Salt and allow shanks to reach room temperature.
Preheat oven to 140 degrees
In the 7ltr on a medium high heat, sear the shanks in batches.
Lower the temperature and brown the onion, garlic, carrot, celery and garlic for 5 minutes.
Add the tomato paste stirring regularly. Add the flour and make a paste. Remove from heat if necessary or if it starts to burn.
Add the wine stirring to deglase the pan. Add the stock, rosemary and bayleaf and bring to the boil stirring to make a thick sauce.
Add the lamb shanks to the sauce, cover with vent open and bring the temperature up until you hear the sensor sound.
Close the vent and place the dish in the oven for 2 hours.
After 2 hours turn the temperature up to 180C and take cover off for a further 1.5 hours .
Move shanks and allow to brown further.
Meanwhile make potato or sweet potato mash and the Gremolata.
Remove shanks and set aside.
Pour the pan juices through a strainer ( pressing when necessary ) into the large skillet or gourmet pan.This should give you a fine thickened sauce. On a medium heat add the butter and stir though to make the sauce silky and smooth. Gently place the fork tender shanks into the pan and coat with the sauce and heat through.
Serve the shank on a bed of mash, topped with a generous amount of the sauce and sprinkle of Gremolata.
---