---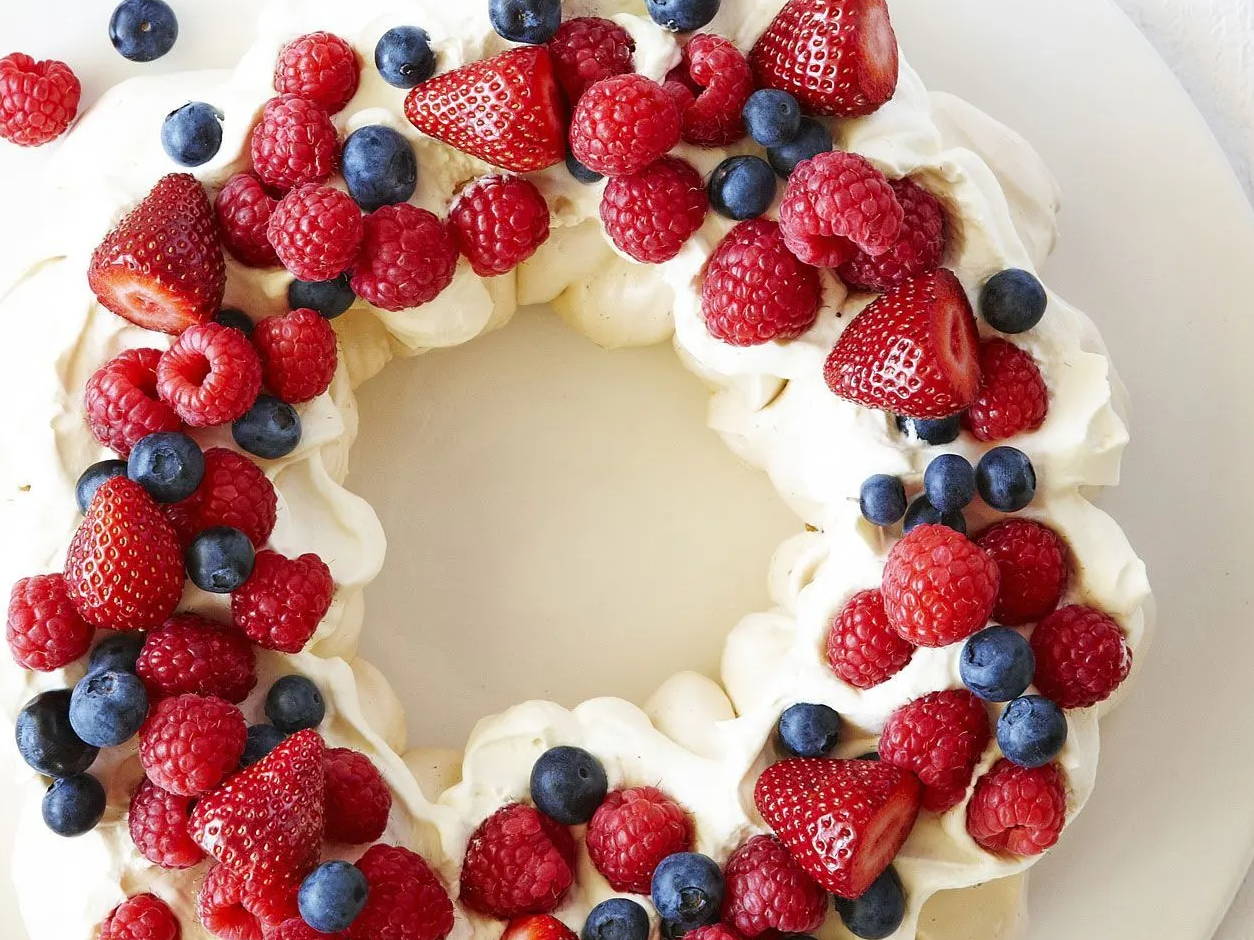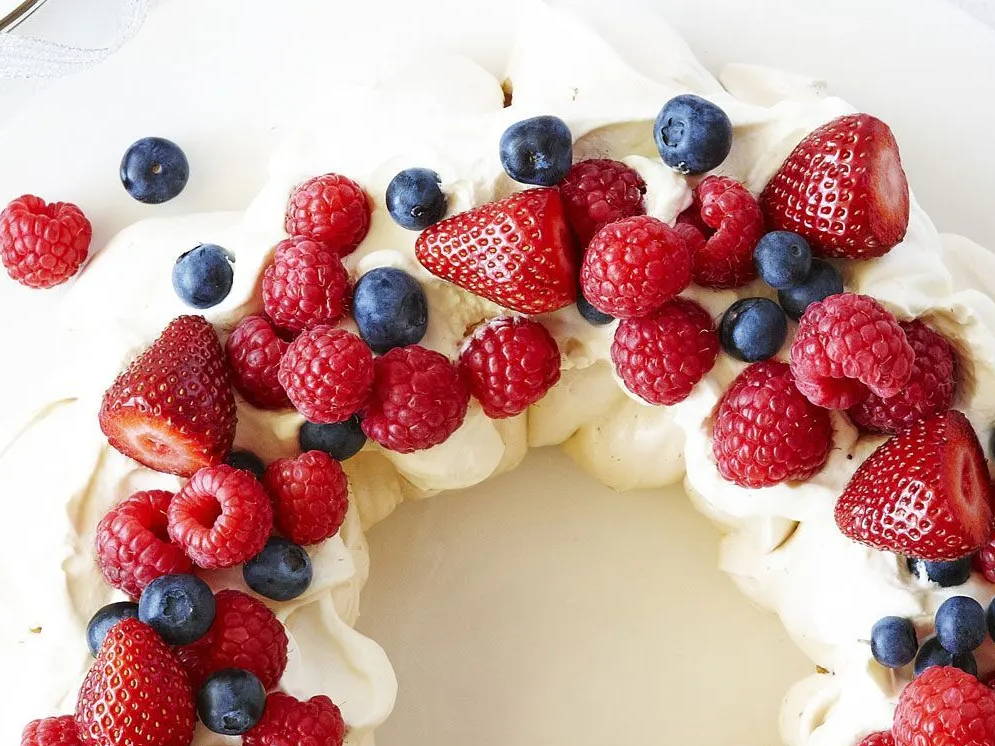 Let the Christmas cooking begin! Treat your family and friends to the ultimate Christmas dessert... a Pavlova Christmas Wreath! This is a great Meringue recipe and will make 12 large individual meringues. For the wreath, I made them smaller and had heaps of mixture! Decorate the meringue with your favourite berries or fruits.

Merry Christmas from all of us at DineRite Xx



Ingedients 
300g egg whites (about 10)
Fresh berries
Cream for whipping
You will need...
A good standing electric mixer
1.

Preheat oven to 130°C. Line an oven tray or two with baking paper.

2.

In a standing electric mixer, beat room temperature egg whites for a minute on high.

3.

Gradually add sugar, one tablespoon at a time, beating until sugar dissolves and foam is stiff, thick and glossy.

4. Dollop mixture in rounds

5.

Bake 20 minutes. Reduce oven to 120°C. Bake a further 45 minutes. Turn off oven. Allow to pavlova to cool.

6.

Meanwhile, to make cream; using an electric mixer, beat cream until soft peaks form.

7. Place the individual pavlovas into a

wreath shape. Finish with dollops of cream and mixed berries.