Poached Pears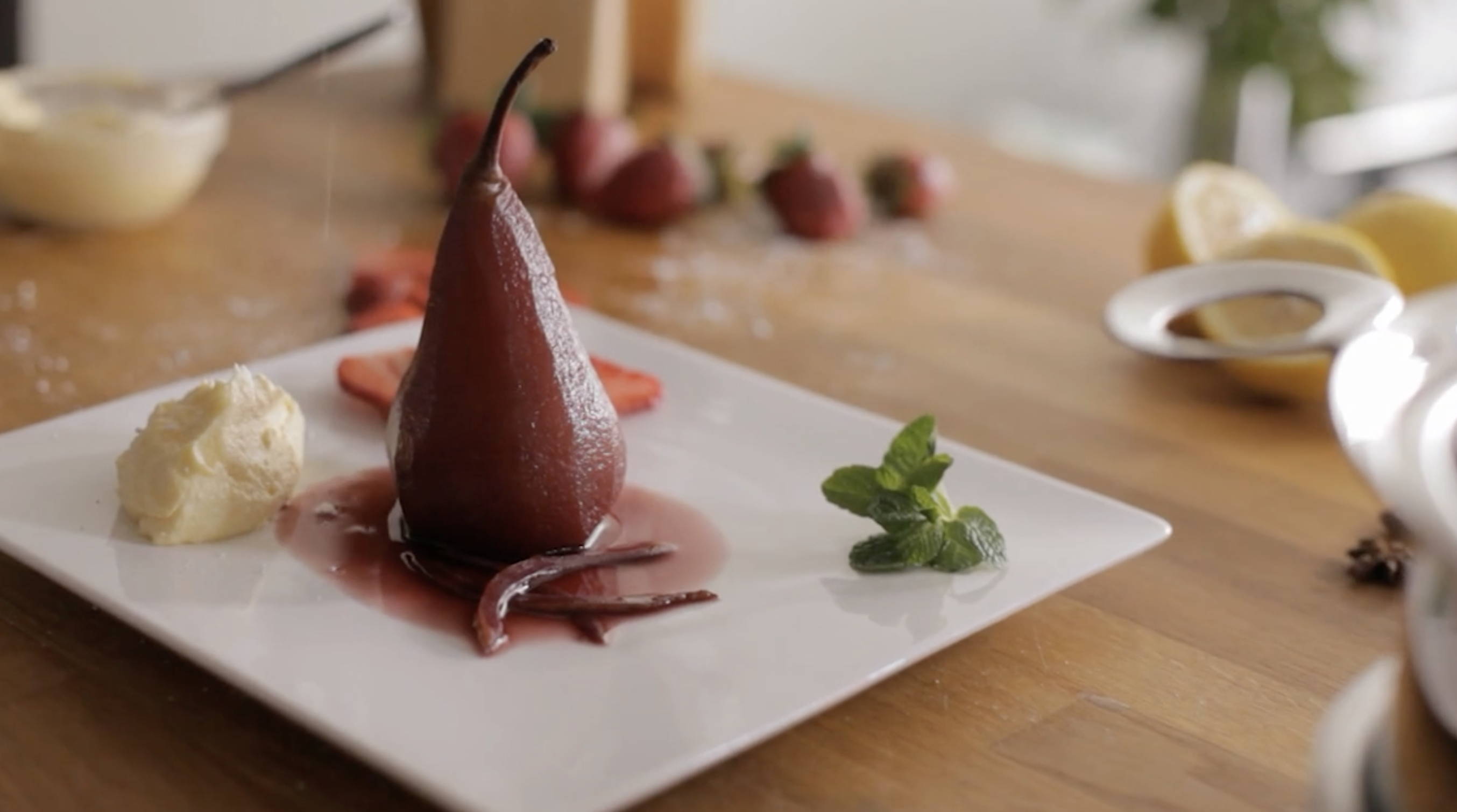 ---
500ml dry red wine
4 underripe Pears with stalks
1/3 cup caster sugar
2 cinnamon sticks
1 vanilla bean split
2 whole star anise
Lemon rind cut into fine julienne
Peel pears leaving the stem intact. Core with a paring knife from the bottom.
Add all of the ingredients to the 4 litre and bring to a gentle simmer.
Place the pears in the wine, cover and simmer for 45 minutes.
Serve with vanilla bean ice cream or mascarpone and icing sugar, berries and a sprig of mint to garnish.